Blaine Kelly, Senior Vice President, Global Supply Chain Practice | Feb 26, 2013 9:43PM EST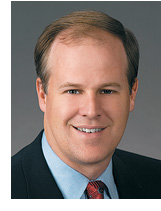 Industrial real estate markets across North America will post steady growth through 2012. With the key drivers of consumer spending and global trade marked by caution, the forecast for 2013 calls for further growth, especially in the core U.S. distribution hubs. 
I see two key recurring themes as we look into next year.
In response to consumer demand and retail strategy, e-commerce will be the catalyst for warehouse growth and development throughout domestic markets, especially those near UPS and FedEx hubs. Increasingly, these will be defined as "multi-channel" sites where shippers are adding an e-commerce vertical to more mature retail and wholesale channels. Multi-channel sites will require more complexity, automation and labor than previous models.
Second, shippers will continue to demand high service levels and flexibility across their supply chains. The third-party logistics sector will especially feel the impact as retailers struggle to forecast volumes in such uncertain economic times.
If 2012 was a recovery year, 2013 should look quite similar, with modest growth expected. In response to tightening inventories and capital availability, property developers will build speculative warehouses again in selected markets.