Quebec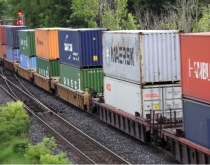 Canadian National Railway and CSX Transportation will launch a new international intermodal service linking Montreal and Toronto to New York.

Canadian shippers preparing for the upcoming electronic logging device mandate have a good model in the US experience.
The addition of Express Havre St-Pierre helps 'build out' Manitoulin Transport's truckload and LTL service map in Quebec, especially in the province's rural areas, and complements its westward expansion.