Philippines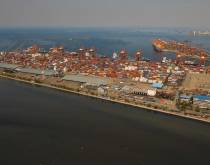 Truck shortages, warehouse closures, and too many empty containers have exacerbated terminal and landside congestion.

One weekly service between South Korea and Vietnam has been cut, but it will have a negligible impact on the highly fragmented trade route.

A key, new container shipping partnership will commence operations in 2018's first quarter, and it will affect the intra-Asia supply-demand equation.

The intra-Asia trade continues to grow, attracting new services from carriers in the region.