Malaysia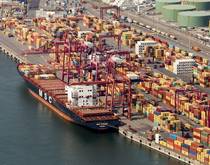 The Comprehensive and Progressive Agreement for Trans-Pacific Partnership, which took effect Dec. 30, will contain 495 million consumers.

As of now, scrap/agriculture exporters and ocean carriers are in two parallel universes concerning whether space exists on ships heading to Southeast Asia and the Indian subcontinent.

Thailand on July 2 will become the second country in less than a month to ban the importation of certain waste goods, as Malaysia considers similar measures, according to a published report.

RCL said improving economic conditions in Europe and the United States as well as throughout Asia, along with growth in exports from Vietnam, Thailand, Malaysia, Indonesia, and Singapore to China, in particular, render brighter future prospects for the shipping industry, despite overcapacity.