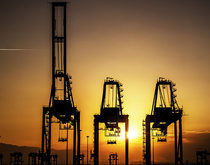 DP World took over the operation and management of Sokhna from a group of private investors in 2008.

Zim Integrated Shipping Services and a European short-sea operator are reintroducing a seasonal refrigerated service aimed at agriculture shippers that connects the Mediterranean and the Middle East.

The Egyptian government is being asked to provide more clarity into plans for the development of the Suez Canal Economic Zone (SCZone) as it seeks foreign investment to meet its ambitious goals for the area around the canal.

Plans to dredge a nearly 6 mile channel at Port Said as well as develop the entire region surrounding the New Suez Canal remain on hold, reports suggest.