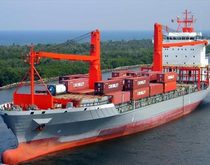 Behind the new services are surging volumes of key commodities.

Seaboard, which specializes in Caribbean, Central America, and South American trades, is Miami's largest carrier.

APM Terminals is banking on a doubling of Costa Rica's refrigerated container exports over the next 15 years and improvements in reefer technology to fuel its ambitious investment in the deep-sea Moin container terminal.