Argentina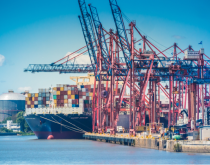 A $1.9 billion tender to redevelop Argentina's Puerto Nuevo has shippers and carriers worrying about potentially higher costs.

Shippers were hit especially hard Thursday by the RF strike on the border of Brazil, Paraguay, Uruguay, and Argentina, its Mercosur trade bloc neighbors. There, 200 trucks have been stuck at the border at Ponta Porã, in the state of Mato Grosso do Sul, since Wednesday morning.

The acquisition was the latest in a series of mergers and acquisitions among customs brokers and forwarders.

Brazilian fruit and coffee exporters seem to be among those worst hit by the strike.