JOC Staff | Oct 16, 2012 3:19PM EDT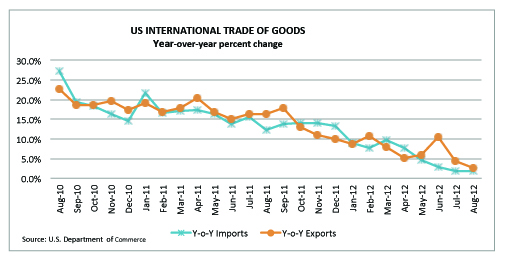 U.S. exports of goods in August declined 1.6 percent to $128.5 billion.
Imports also declined, slipping 0.3 percent to $187.8 billion in August from July, the fifth consecutive month of decline, the Department of Commence reported. 
The trade deficit widened in August to total $59.3 billion, an increase of $1.5 billion from July.