Digitalization: Understanding the Role of Data Management
Digitalization: Understanding the Role of Data Management
Jamie Penniman, Vice President, Head of Business, EDM at IHS Markit | Oct 14, 2020 11:36AM EDT
The wave of digitalization has been building within the maritime and shipping industry for a number of years. Now, with the COVID-19 pandemic underlining just how important data and technology are for understanding supply chain transparency and predictability, it is clear digitalization is a priority for those who have not previously focused on it.
As ports, terminal operators, shipping lines, vessel operators, and marine equipment and solution providers face ever-increasing competition in their respective spaces, many are investing in smarter,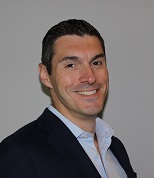 more sophisticated ways of mitigating risk and driving growth. In addition to the ongoing need for completeness and transparency within the global supply chain, there is now more emphasis than ever on the criticality of the data that underpins decision-making. Digital transformation may be the goal, but data management (including data quality, amalgamation, completeness, and governance across disparate sources) is imperative to ensure these investments deliver a significant return.
Across the supply chain, growing volumes and varieties of data are available to all parties. However, many miss the opportunity to extract the true value of their data because, more often than not, information is housed and maintained in different silos across the organization. These silos are often managed independently by different user groups, leading to data inconsistency, inefficiency, and cost.
Point-to-point and in-port efficiencies are great examples. Industry participants often ask: How can I reduce idling times and port congestion? How do we better understand end-to-end cargo visibility? How do we improve vessel performance? How will we be able to support reporting for upcoming regulations? The answers to all of these questions can be found in data that comes from a variety of sources. However, many are unable to seize this opportunity due to insufficient and unscalable data and technology capabilities in-house.
Across the industry, data must be gathered from multiple sources, including external data providers, trading partners, customers, internal databases, and third-party platforms. Consolidating, understanding, and analyzing these disparate datasets can take days or even weeks, and delayed response times are hugely costly in terms of defending and growing market share. All too often, errors in the data are found too late in the lifecycle, leading to both inaccuracies and inefficiencies in decision-making. These are just some of the historical barriers to true, effective digital transformation in the industry.
Utilizing a centralized, standardized data management platform to control the consumption, validation, alignment, and distribution of data, and to support workflow automation, will free up resources to focus less on data wrangling and more on data analysis and insights that inform meaningful decisions. Further, having proactive, robust data quality controls helps to ensure downstream systems and users (for example, commercial, customer, or strategy and planning roles) are provided with clean, accurate information in a timely manner to better serve existing and potential clients and forecast more precisely.
Resourcing and technology debt present further challenges to digitalization. As with other industries, such as financial services and oil and gas, there is increasing investment in cloud technology and managed services as a way of delivering cost savings. Cloud technologies are allowing companies to react more quickly to changing market environments, such as the titanic and ongoing impact of the coronavirus disease 2019 (COVID-19). It is quickly becoming clear which organizations took the necessary steps to invest in managing their data as they separate themselves from the pack through their ability to withstand the downturn and remain competitive.
Digital transformation has gathered momentum in the maritime and shipping industry, and investment in central data management is a critical pillar of this success. Whether the sole focus or as part of a wider transformation strategy, data management practices are sure to deliver far more valuable insights and cost efficiencies in the long term at both the participant and community level.
To learn more about the role of data management in driving digital transformation, read our latest white paper which is based on a global survey of industry participants.
To learn more about how we are helping maritime and shipping companies maximize the value of their data, visit our webpage.