Circular Logistics: Fulfillment to Recycle
Circular Logistics: Fulfillment to Recycle
Circular Logistics: Fulfillment to Recycle
A telecommunications leader required an agile supply chain to distribute wireless phones, tablets, digital devices and accessories through multiple channels. Not an OEM, the company contracted with many global device manufacturers creating a complex and sometimes costly supply chain.
Requiring precise and expedient logistics solutions to maximize inventory value from point of manufacture to product obsolescence, the company was looking for a flexible, scalable and capable partner for full lifecycle logistics.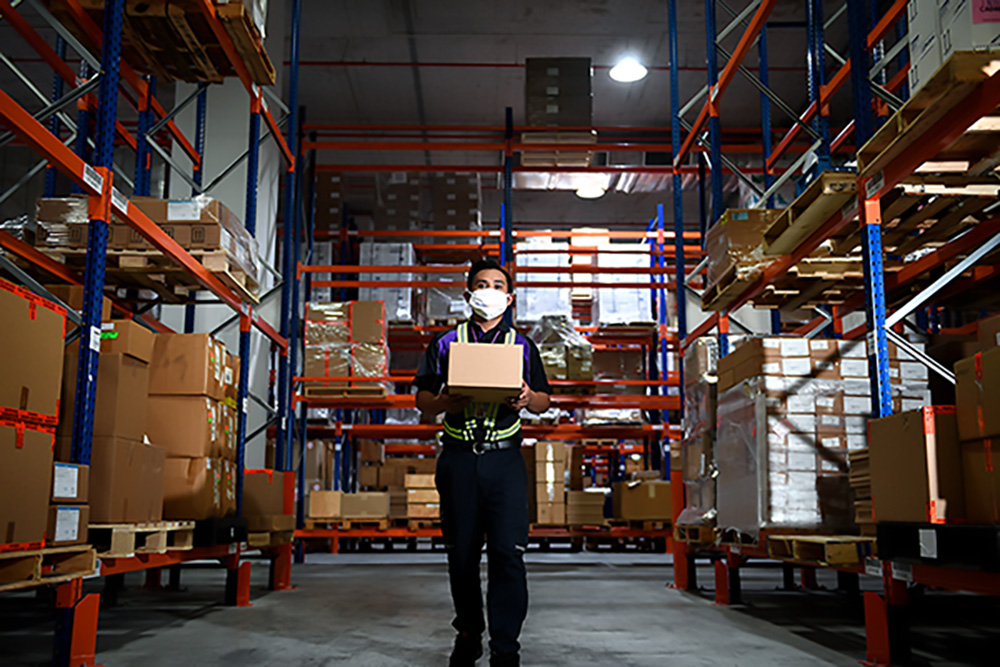 Solution
For more than a decade, the company relied on FedEx Logistics to develop cost-effective solutions for fulfillment, returns, and most importantly test, repair and re-ship products for warranty replacement or secondary markets.
Forward Distribution: A 400,000 square foot facility centrally located in Ft. Worth Texas initially served all of the US. A second distribution center of 184,500 square feet opened in the northeast region of the US to reach the largest portion of the company's customer base in two-days or less, as well as significantly reducing transportation costs.
Inbound Receiving -- new and refurbished devices, components, accessories, SIM cards and collateral for vendor managed inventory and order fulfillment.
Postponement and packaging -- final configuration of product to order demand, reduces transportation and overstock inventory costs. Kit-to-Order and Kit-to-Stock with programmed devices, accessories and collateral.
Bulk Distribution -- to wholesalers, kiosks and national retailers.
Direct-to-Consumer Fulfillment -- for eCommerce, exchanges and insurance replacement orders.
Technical Services -- inbound device testing, new product sampling, OEM screening, refurbished product testing, CPI inspection and warranty returns test and analysis.
Reverse Logistics: A 375,000 square foot reverse logistics facility provides proprietary, automated solutions for test, repair and refurbishment of mobile phones.
Returned products enter a triage process for test, repair, CPI (Customer Personal Information) wipe and to determine condition for resale, parts harvesting or recycle.
"No Trouble Found" (NTF) rates are as high as 70% depending on the line of business and the genesis of the devices, garnering the highest value as replacement units in warranty exchanges or sold on the secondary market.
Continuous Innovation: The customer and FedEx Logistics collaborate on additional solutions to squeeze out asset value in this very short lifecycle product category.
Value to our customer
Reliability: FedEx Logistics has repeatedly demonstrated the ability to help provide solutions and value to the customer in service levels, cost reductions and ingenuity to automate and scale processes for testing, diagnostics, forensic analysis and flash management.
Data Collection: Device testing provides information to customer product development teams to support reduced defects and improved product design.
New Solutions: FedEx Logistics nimbleness in new business transition may provide fast solutions, improved service and lower costs.
To learn more, visit supplychain.fedex.com.