Miami International Airport
Primary tabs
Miami International Airport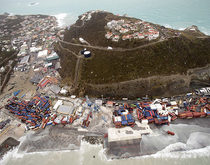 Hurricane Irma's arrival this weekend threatens to roil US supply chains and seriously impact trucking rates.

Central American producers to expand their markets by extending the shelf lives of perishable shipments.

Crowley Maritime's customs brokerage subsidiary will participate in a pilot program at Miami International Airport for ocean-to-air transshipment of perishables.