Hong Kong International Airport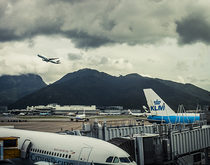 The strong growth in air cargo volumes out of Asia has continued through April, driven by international demand.

Cargo volumes have been robust out of Asia in the last two months, with carriers and airports reporting decent increases.

The year-over-year distortions of the U.S. West Coast port dispute early in 2015 that pushed shippers to the skies were keenly felt in February cargo volumes at Hong Kong International Airport that recorded a drop of 15 percent compared to the same month last year.

Hong Kong's airport and its leading airline saw their hopes for a strong air freight finish to the year dashed as November figures fell back into negative growth that has gripped the world's busiest airport for most of the year.