Forward Air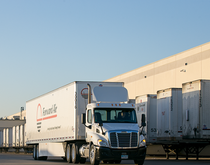 Forward Air has expanded its US Midwest-focused drayage footprint to the Southeast.

Diversification, an acquisition and a change in its dimensional weight factor in its expedited less-than-truckload business helped drive first-quarter revenue and profit higher at Forward Air.

Three acquisition-hungry companies, XPO Logistics, Celadon Group and Daseke, were the fastest-growing businesses on a list of the 50 largest U.S. trucking companies in 2015.