Lucas Kuehner, Global Head of Air Freight | Dec 29, 2013 9:37PM EST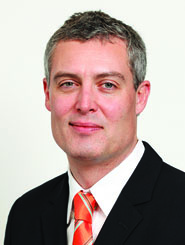 2014 will be a year where big strides toward paperless air freight are made.
More than 7,800 metric tons of paperwork travel through the sky every year, adding time, cost and environmental waste to air freight — not to mention space. The average air freight shipment generates 30 documents that have to be handled by each of the partners involved in the shipment.
The quest to cut this superfluous load started in 2006 when the industrywide e-freight initiative led by IATA began. The aim is to eliminate dependency on paper air waybills and document pouches and to replace them with standardized electronic messages.
Replacing this paperwork with electronic transmissions in the fragmented world of air freight is no small feat. It requires resources, training, IT investments, standard operating procedures and a willing partnership between carriers, ground handling agents and freight forwarders.
The benefits of going digital are clear: more efficiency, less cost, reduced environmental impact and increased data quality — but it isn't easy. Air freight is complex, fragmented and lacks standardization — but these challenges can be overcome when partners cooperate. Being active in the industry is key to making e-freight a reality.
E-freight doesn't happen overnight; it requires a lot of groundwork before it can truly take off. But the recent advances in the industry are an encouraging sign for more paperless air freight in the future.
Lucas Kuehner is Global Head of Air Freight for Panalpina World Transport Ltd.