Julian Keeling, CEO | Dec 29, 2013 9:27PM EST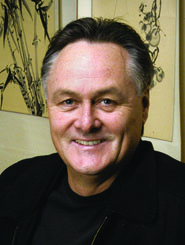 Will air freight hold its own in 2014 or will ocean shipping continue to invade air cargo's turf?
Talk to air cargo executives about 2014 and all are positive the seagoing "invasion" will be slowed and even halted.
Air freight has reflected a slight uptick during the end of 2013, which is giving cause for mild optimism. One percent growth, however, is hardly cause for unrestrained cheers. Ten years ago, a 1 percent rise in volume would be considered no growth at all. To most non-partisan observers, an increasingly common view is that the air cargo market is generally losing out to ocean shipping.
Can our industry reverse this trend in 2014? It will be tough. While air cargo lost ground during the recession of 2008-2009 and the subsequent somewhat faltering recovery, ocean shipping moved right ahead. Shippers are not only moving their goods by sea, they are doing so quite aggressively. This trend has been constant despite "slow-steaming," less choice of ports and often indifferent service. While many shippers are converting from air to sea, almost none is moving in the opposite direction. One shipper summed it up with the comment, "With the high cost of air compared to sea, I forget about transit time."
To win back customers, air freight cannot, as The Journal of Commerce put it, be fueled by "gizmos."
For air cargo to show healthy growth once again, it cannot rely just on the release of new products such as Apple's iPad Air. It must have a steady flow of traffic to sustain its huge infrastructure of aircraft, terminals and personnel.
We must find new customers for air and not steal existing air shippers, which is a zero-sum game. We must take advantage in the shift toward global e-commerce, growing at three to four times the rate of traditional retail, with buyers demanding faster delivery times. We must no longer be content with 3 to 4 percent of international transportation.
Above all, we must not be obsessed with incremental advances in technology, which does nothing to increase sales. Rather, we must put shoe leather to our feet, stop looking at computer screens and do some old-fashioned selling to persuade shippers of the advantages in moving their goods by air. 
Julian Keeling is CEO of Consolidators International.