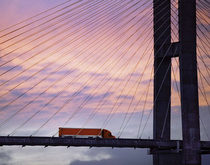 Schneider National, family-owned since 1935, plans a financial lane change in 2017.

New online sales events such as Amazon's Prime Day increase demand for last-mile capacity.

Schneider acquires two companies.

Schneider National's Port Logistics Division is opening a transloading, drayage and warehousing facility in New Jersey to tap containerized inbound shipments.