Knight Transportation is an American provider of truckload transportation that offers services in dry van, temperature-controlled, dedicated, drayage, intermodal, and brokerage. Founded in 1990 with headquarters in Phoenix, Arizona, the company reported 2013 revenue of $969 million, up 3.5 percent year-over-year. The company also reported a net income of $70 million, up 8 percent from the previous year.
Knight Transportation employs nearly 5,000 individuals and operates a fleet of 4,000 tractors and 8,800 trailers. The transportation company has 29 operating locations across North America and provides services to the United States, as well as points throughout Canada and Mexico.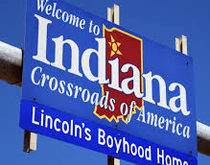 Mention Indianapolis and its famous speedway comes to mind, but so should supply chain velocity, warehousing and freight.