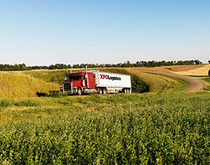 XPO Logistics will not sell its truckload division, but use the former Con-way Truckload to increase its U.S.-Mexico cross-border business.

To own or not to own assets: that is the question facing third-party logistics and transport operators in a world where the supply and cost of shipping capacity, on land at least, is increasingly uncertain. XPO Logistics believes it has an answer: Do both.

XPO Logistics plans to buy $5.8 billion Con-way, the parent of LTL giant Con-way Freight, Menlo Logistics and Con-way Truckload.

The 28 percent drop in retail diesel fuel prices in the second quarter cut shipper transportation expenses and boosted trucking profits, with the publicly owned motor carriers tracked by JOC.com increasing their combined operating profit by 13 percent. Higher sustainable profits in turn fuel the expansion of capacity needed by shippers.