Covenant Transportation Group is a freight transportation and logistics services company that offers services in truckload and intermodal freight transportation, logistics, freight brokerage, factoring services, as well as tractor/trailer sales and leasing. Founded in 1986 with headquarters in Chattanooga, Tennessee, the company reported 2013 revenue of $685 million, up 1.5 percent year-over-year. The company also reported net income of $5.24 million, down 13.5 percent from the previous year's net income of $6.06 million.
Covenant Transportation Group and its subsidiaries — Covenant Transport, Southern Refrigerated Transport, Star Transportation, Covenant Transport Solutions, Transport Financial Solutions and Transport Enterprise Leasing — employ 4,202 individuals and operate a fleet of 2,688 tractors and 6,861 trailers. The freight carrier provides its services to the continental United States.
Press Releases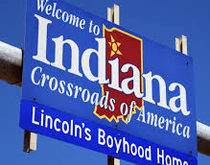 Mention Indianapolis and its famous speedway comes to mind, but so should supply chain velocity, warehousing and freight.