Ocean Carrier Equipment Management Association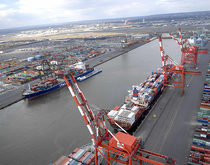 FMC's action highlights friction between ocean carriers and lessors over port-wide chassis pool.

The Georgia Ports Authority has extended its five-year agreement with Consolidated Chassis Management's South Atlantic Chassis Pool.

Container lines and U.S. ports have asked the U.S. maritime regulator for permission to get together to craft a common strategy for dealing with SOLAS.