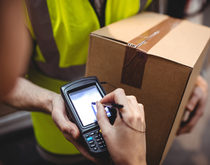 New online sales events such as Amazon's Prime Day increase demand for last-mile capacity.

Freight costing "is a huge challenge," Estes Express Lines' chief operating officer told a technology conference.

Estes Express will roll out Estes Final Mile by the end of 2016, as e-commerce grows and traditional freight markets stagnate.
The U.S. economy may be crawling along, but Estes Express Lines is moving faster, opening a new less-than-truckload terminal in the Chicago area.