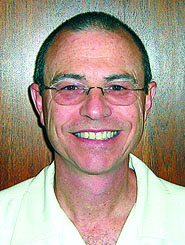 One factor that I believe will impact the transportation industry greatly in 2014 is the lower cost of fuel. As gasoline and diesel prices stabilize at lower levels than seen in quite a while, fuel surcharges — which have, I believe, been money-makers in the trucking industry — will become more transparent and lower. Thus, we may actually see some operators' margins eventually go down, and trucking industry profits lessen as a whole. As many of us have experienced, pricing tends to be "sticky" when it comes to lowering pricing or surcharges, so we may see an increase in profits before the decline in pricing/profits, but, eventually, competition will force the market to adjust the pricing.
A second factor will be hours of service reductions. Some folks believe that because of hours of service reductions, there will be a shortage of driver hours available to service the trucking industry. This may be true if we have a strong economy, and it may be a reason for trucking industry rates, and therefore profits, to increase. 
The side effects from both the above issues are huge. Look for higher wages for drivers, hence higher pricing in overland trucking. This may also push rail prices up as demand increases for alternatives to trucking. From the less expensive gasoline/diesel standpoint, there will be less of an emphasis for medium and large fleets to switch to LNG as a fuel at this point, which could slow down the entire "alternative infrastructure" development.
Because of these two factors, which could be offsetting, the trucking industry will find itself in a conundrum. It will be interesting to watch what happens during the next two years.
P.S. If you look at my last year's 2013 predictions, I am just a few years ahead of the curve.
Brad Dechter is President of DHX — Dependable Hawaiian Express, DGX — Dependable Global Express & DAX — Dependable AirCargo Express