Productivity is the name of the game for West Coast ports leading up to the expansion of the Panama Canal in 2015. Unlike many of the ports on the East and Gulf coasts that are deepening their harbors and enlarging their marine terminals to prepare for the mega-ships that will begin transiting the canal in 2015, the major West Coast gateways already have 50-foot harbors and terminals of 100 to more than 400 acres in size.
In order to prevent an erosion of market share to East Coast ports, the Seattle-Tacoma, Oakland and Los Angeles-Long Beach gateways must improve their efficiency in unloading vessels, moving containers through the yards and expediting the departure of containers by truck and intermodal rail.
The 25 to 26 container moves per crane per hour that mark West Coast port operations must be increased to at least 30 moves per hour. Terminal operators are exploring options for automating yard, gate and on-dock rail operations. The busiest terminals will invest in costly equipment such as dual-hoist cranes, automated guided vehicles and automated stacking cranes. The ports of Los Angeles and Long Beach, which together handle about 40 percent of U.S. imports from Asia, will spend more than $7 billion in the coming decade on larger, more efficient terminals and improved connectivity to rail and highway networks.
Offering a transit time advantage of a week to 10 days to the U.S. interior, and the potential for reducing per-slot vessel costs by hundreds of dollars with the arrival of vessels having a capacity of 13,000-TEU capacity, West Coast ports want to beat the canal by even further expanding their 70 percent market share of U.S. imports from Asia.
News & Analysis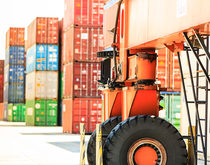 A stronger export season is taking shape  in the westbound trans-Pacific.
Commentary
It's a fundamental principle of our free market system: payment for services.
Video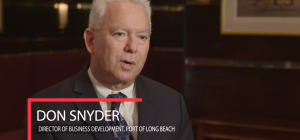 Don Snyder, Port of Long Beach's Director of Business Development, on the lasting impact of the 2015 labor upset at West Coast ports. Looking to 2016, Snyder says, many processes have been improved and investments made, and productivity gains are being seen already. In this interview, he explains the response to supply chain optimization needs and working with multiple partners to ensure smooth transfers.
Don Krusel, Prince Rupert Port Authority president/CEO, speaks about competitiveness, labor relations and plans for expansion.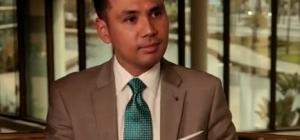 Dr. Noel Hacegaba, deputy executive director, Port of Long Beach, discusses port productivity and the impact of mega-ships, the role of infrastructure investment, and the need to emphasize system improvements to increase efficiency.