Trucking Hours of Service
The hours a truck driver may spend behind the wheel per day or work per week are a basic building block of any supply chain. Shortening those hours can not only cut into a truck driver's earnings but make delivering goods on-time while maintaining lean inventories even more difficult for motor carriers and costly for shippers.
Changes to the U.S. hours-of-service rules for truck drivers that took effect July 1 certainly reduce weekly driving time for some truckers, especially long-haul tractor-trailer operators. Although truckers will still be able to drive 11 hours and work 14 hours per day, their ability to use a 34-hour restart will be restricted.
As truck drivers feel the the clock eating into miles, motor carriers will be pressured to increase driver pay to compensate and to keep drivers. Drivers may become even harder to hire and keep on the payroll. Shippers may have to adjust their supply chains and cooperate more closely with carriers or pay higher rates.
There's no question that hours-of-service rules could affect everything from a driver's weekly paycheck to when a shipment from Chengdu arrives in Sheboygan — and the origin-to-destination cost of that shipment for the shipper. Cargo owners and carriers need to work closely together to keep supply chains running on time.
Key Stories:
News & Analysis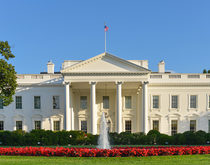 The American Trucking Associations hopes for a bigger role in crafting 'data-driven' regulations under a Trump administration.
Commentary

The proposed rule linking truckers' safety ratings to CSA data is an Internet-age vision, but more clarity is needed when it comes to the data and processes that would support it.