Top 25 LTL Trucking Companies
The combined revenue of the 25 largest U.S. less-than-truckload carriers dropped 0.5 percent to $32.1 billion as the pace of the U.S. economic recovery slowed in 2015, the first year of revenue contraction for the carrier group since the recession. The JOC and SJ Consulting Group annually rank the Top 25 LTL trucking companies and track the sector's progress toward economic recovery. The sudden hard stop in 2015 reflected an economic recovery that seemed to stumble over its 2014 success, but it still leaves the Top 25 LTL carriers just shy of 2014's record revenue level of $32.3 billion. Overall, the decline in revenue may have had as much to do with falling fuel prices and surcharges as lower industrial demand and higher inventories. Altogether, the Top 25 LTL carriers account for 91.5 percent of total LTL trucking revenue, which SJ Consulting Estimates dropped 1 percent last year to $35.1 billion. This special topic page delivers the most recent JOC coverage of these 25 carriers and the LTL trucking sector.
News & Analysis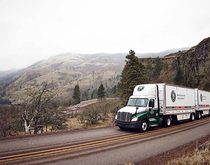 The long-anticipated, much-discussed truck driver shortage could surface again as a major problem as early as next year.
Video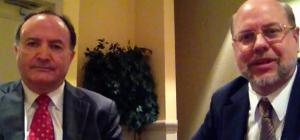 Senior Editor Bill Cassidy interviews YRC Worldwide CEO James Welch, who is getting closer to his goal of returning the troubled less-than-truckload operator to profitability.