Top 25 LTL Trucking Companies
The Top 25 LTL carriers are hoping 2017 looks more like 2014, when revenue grew strongly, and less like 2015 and 2016. The combined revenue of the 25 largest LTL truckers was stuck at $32.1 billion in 2016, according to SJ Consulting data, but that was better than the 0.5 percent drop in 2015. The combined revenue of the Top 25 LTL trucking companies also is 9.6 percent higher than the pre-recession record of $29.3 billion in 2008, data show. In that same decade, the revenue of all other LTL carriers has dropped 35 percent to $2.8 billion. Total LTL industry revenue dropped 0.4 percent last year, from $35.1 billion to $34.9 billion, after falling 1 percent in 2015. This special topic page delivers the most recent JOC coverage of these 25 carriers and the LTL trucking sector.
 Key stories in LTL
News & Analysis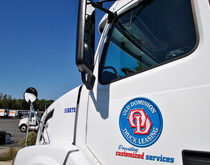 Penske to acquire truck leasing, dedicated logistics business owned by family that founded Old Dominion Freight Line.
Commentary
Last year proved another challenging one for truckload and LTL volumes.