Top 100 US Exporters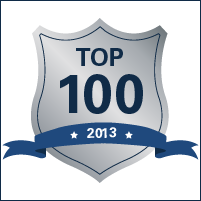 Some of the fastest-climbing companies on the JOC's Top 100 Exporters share a common trait: They either partner with or are part of a conglomerate that allows them to create synergies of scale.
Among them:
Animal feed and grain company ACX Pacific Northwest, ranked 23rd on the list of exporters, and Al Dahra Agricultural Co., its partner in the Middle East and North Africa. Bakersfield, California-based ACX Pacific Northwest is rebranding as Al Dahra ACX Global, and will be part of the Al Dahra Agricultural group of companies.
Koch Industries, owned by the brothers David and Charles Koch and the second-ranked exporter, and cellulose company Buckeye Technologies, which ranked 67th in 2012. Koch acquired electronics maker Molex last September for $7.2 billion and later added Buckeye Technologies for $1.45 billion to join the Georgia-Pacific-led pulp and paper vertical. The last time the Kochs were so aggressive was with their $13.2 billion acquisition of GP in 2005, which catapulted Koch Industries into the JOC Exporter rankings.
Elsewhere in the rankings, lower-value scrap and industrial companies led the way among the Top 100 Exporters.