2013 Annual Review & Outlook - Logistics
The cautious optimism third-party logistics providers have held since the 2008-09 recession is gradually becoming less cautious. Although the U.S. and European economies are struggling to find their footing, 3PLs are finding growth opportunities in new markets, especially the emerging markets of Asia, Europe, Africa, Latin America and the Middle East. To keep up, 3PLs are investing heavily in supply chain technologies while cutting costs by turning to evolving solutions in the cloud. And, even as some international and domestic markets struggle, 3PLs have thrived as cost-conscious shippers and transportation providers look to cut costs through outsourcing. That has boosted profits, making 3PLs attractive takeover targets. The result is a merger-and-acquisition market that has been more active than the industry has seen in years.
Index of all Annual Review & Outlook comments, alphabetical by company
Special Coverage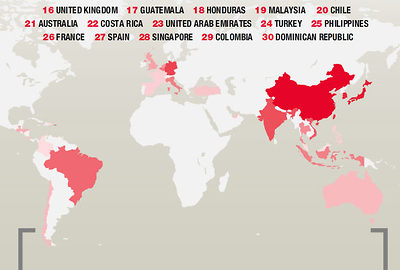 Mainland China accounted for 8.2 million 20-foot-equivalent units, or 36.3 percent, of the 22.6 million TEUs in U.S.
News & Analysis
Slow-steaming by shipping lines and the reduction of currency and supply chain risks will spur more original equipment ma

Global pharmaceutical giant Pfizer completely re-engineered its supply chain over the past 18 months, moving it into the
The cautious optimism prevailing among third-party logistics providers since the Great Recession is slowly becoming less
Commentary
More so than at any time in the past decade, forces ranging from macroeconomic trends to technology innovations are demanding transportation procurement practitioners to be part subject matter expert, part diplomat and part visionary to accomplish value creation.