Press Releases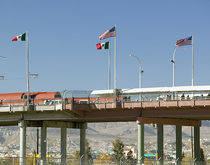 Talk of construction along the US-Mexican border is about more than building a wall.
The Owner-Operator Independent Drivers Association wants to join a Teamster-led lawsuit challenging the Obama administration's decision to allow Mexican carriers to apply for U.S. authority.

Even if the Teamsters fail to overturn a recent federal decision to allow Mexican motor carriers to haul loads past the border region, the impact of the new program may be negligible anyway.
A free trade agreement (FTA) between Australia and Japan came into effect on Jan. 15, granting virtually all Australian exports preferential or duty free access to the giant Japanese market.