International Import/Export Regulations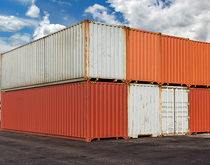 Strong trade compliance protocols and abilities are critical to success in e-commerce.

Nigeria has launched technology platforms to tackle widespread corruption and inefficiencies in operations at its major ports.

The First Container Terminal is Russia's first container terminal to announce a plan to provide container weighing services.

China announced additional safety requirements for companies dealing with dangerous goods as it continues to highlight its resolve to overhaul safety procedures in the wake of the deadly Tianjin blasts and to punish those responsible.