The federal U.S. Customs and Border Protection agency is responsible for the enforcement of U.S. Customs laws, which regulate the flow of goods, people and material into and out of the United States.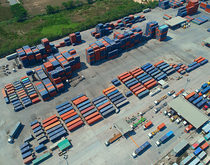 This week's mess was the latest pain point for users exasperated with the transition to the Automated Commercial Environment.

U.S. Customs and Border Protection says its November deadline for the ACE "single window" program stands, even though smaller federal agencies have already said they won't be ready in time and larger ones are lagging behind.

Customs broker A.N. Deringer is billing its new less-than-containerload service from Hong Kong to Toronto as faster than via U.S. West Coast offerings, and free of U.S. harbor maintenance taxes and customs paperwork.