The federal U.S. Customs and Border Protection agency is responsible for the enforcement of U.S. Customs laws, which regulate the flow of goods, people and material into and out of the United States.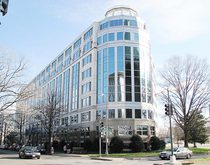 A recently re-enacted law will offer some U.S. importers tariff reductions.

Customs broker A.N. Deringer is billing its new less-than-containerload service from Hong Kong to Toronto as faster than via U.S. West Coast offerings, and free of U.S. harbor maintenance taxes and customs paperwork.