International Customs Regulations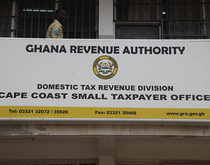 Ghana is targeting the complete elimination of paper in trade transactions at the country's ports.

Moving containers through Ukraine ports will be significantly simpler in 2016 as a result of an agreement between the country's Ministry of Infrastructure and State Fiscal Service.

South America's leading container port of Santos has discovered and detained record levels of counterfeit goods in both tonnage and monetary terms as customs authorities step up their cooperation and detection efforts to crack down on fake imports.
ST. PETERSBURG — The Russian government said it's cracking down on port and customs corruption by dismissing several St.