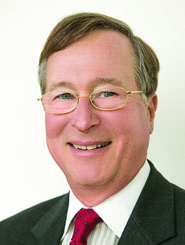 With safety issues in the forefront in 2013, it is clear that 2014 also will see a continued focus on rail safety. Both the industry and regulators want to learn from the tragic accident in Quebec, and are making changes to improve safety in the face of growing demand to move the commodities and goods U.S. businesses and our nation's economy rely on.
Among these changes will be those in federal Pipeline and Hazardous Materials Safety Administration (PHMSA) regulations around rail tank car and hazardous materials safety. Freight railroads have urged the PHMSA to require all tank cars used to transport flammable liquids, including crude and ethanol, to be retrofitted or phased out, and new cars built to more stringent standards. These changes need to be enacted as swiftly as possible, taking into account the tank car marketplace and the need to ensure railroads can continue to play a vital role in America's move toward energy independence. In the meantime, railroads also have made operational changes to enhance the safe movement of hazardous materials including crude and ethanol, updating long-standing industry best practices in this area.
Potential changes to federal legislation around the implementation of positive train control (PTC) also lie ahead. Freight and passenger railroads continue to see technological and testing challenges as they try to meet the 2015 deadline. Further, recent regulatory obstacles at the Federal Communications Commission are significantly delaying installation of more than 20,000 PTC-related antennas nationwide. Railroads remain committed to installing PTC, but need Congress to address the deadline, now impossible to meet despite the best efforts of railroads and their suppliers.
Unchanged in 2014 and beyond will be the railroad industry's continued record private infrastructure investments. Massive private investments in the nation's rail infrastructure — roughly 40 cents of every revenue dollar over the last decade — are made possible by a balanced economic regulatory structure that we will be working to maintain. 
Edward R. Hamberger is President and CEO of the Association of American Railroads.