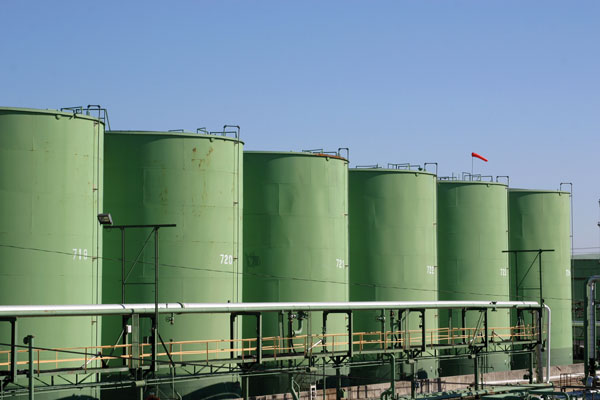 When President Obama delivered a speech last fall touting exports, his planners chose the Port of New Orleans as the setting. Exports dominate the port's containerized cargo, and have been driving growth.
A big reason is proximity to petrochemical plants that line the Mississippi River between New Orleans and Baton Rouge. Low prices for natural gas have spurred billions of dollars of investments in capacity, much of which is for overseas markets.
New Orleans handled about 2 million tons of chemical exports last year, mostly in containers. The port has capitalized on the petrochemical industry's expansion by promoting development of facilities for packaging and container stuffing along the city's Industrial Canal, a small waterway linking the river with the Gulf Outlet canal.
In some ways, this is taking a lemon and making lemonade. Forty years ago, the port saw the France Road container terminal on the Industrial Canal as the port's future in containerization. However, the Gulf Outlet's 36-foot draft soon proved inadequate for larger ships. Then in 2005, Hurricane Katrina's storm surge knocked France Road permanently out of commission and led to the Gulf Outlet's closing to ship traffic.
The defunct France Road terminal has been repurposed for use by a construction contractor. Meanwhile, the port has redeveloped nearby acreage on or near the Industrial Canal for use as warehousing and repackaging, including rail-to-barge transfer of Midwest and Canadian oil, and transfer of chemicals from railcars to containers for export.
During the last two decades, New Orleans has concentrated its container terminal activities across town from France Road at the Napoleon Avenue Container Terminal on the Mississippi River, which has a minimum draft of 45 feet.
New Orleans port officials are working with the Big River coalition to seek funding for deepening the lower river's navigation channel. Congress authorized deepening to 55 feet in 1986, mainly for bulk carriers, but has not funded the dredging.
The Napoleon Avenue terminal has handled ships of more than 9,000 20-foot-equivalent units, although most ships calling at New Orleans and other Gulf ports are in the 3,500- to 6,500-TEU range.
With a small expansion two years ago, the terminal now has design capacity to handle 640,000 TEUs a year. Port officials say the site has full build-out capacity to handle 1.5 million TEUs annually. 
Projects in the pipeline would add about 200,000 TEUs of annual capacity. The port has applied for a $64 million capital outlay from the state to help fund the addition of a third berth to the Napoleon terminal. Planned work will include demolition of a transit shed, rebuilding and strengthening of a wharf, and the addition of two gantry cranes. The existing terminal has six dockside gantry cranes.
A $26 million project was launched in December to redevelop a railyard adjacent to the Napoleon terminal into an intermodal container transfer facility.
The rail terminal will be operated by New Orleans Terminal, which with Ports America operates the Napoleon container terminal. It will serve the six Class 1 railroads serving the port.
New Orleans bills itself as the nation's most intermodal port, with ship, barge, rail and highway connections, and containers are only one facet of its cargo base. Breakbulk shipments of steel and nonferrous metals, produce, coffee and machinery also are important commodities.
Poultry and meat exports have been on the rise, aided by the opening in 2012 of the $40.3 million Riverfront Cold Storage Facility on the Henry Clay Avenue Wharf, less than a mile upriver from the Napoleon terminal. The facility is the largest blast-freezer operation in the Northern Hemisphere, and supports container and breakbulk shipments.
Steel imports softened early last year, dipping 7 percent to 1.2 million tons during the first eight months, compared with 1.29 million tons in January-August 2012, port authority statistics show. However, steel shipments picked up noticeably during the last quarter of 2013 and the first weeks of this year, port spokesman Matthew Gresham said.  
Contact Joseph Bonney at jbonney@joc.com and follow him at twitter.com/JosephBonney.