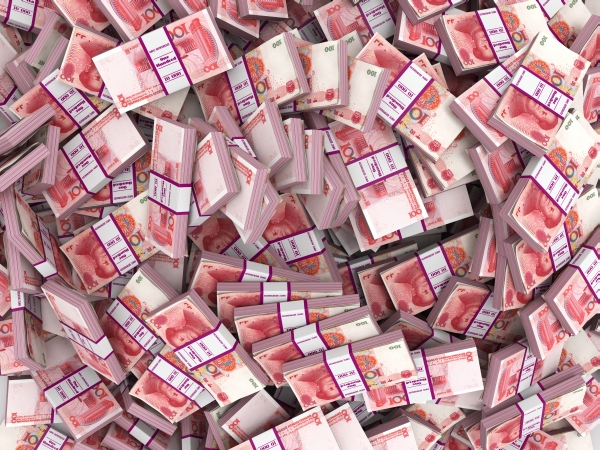 SHANGHAI — China has clarified its new value-added tax on logistics services to allow second-tier forwarders, not just those who sign contracts directly with the carriers, to deduct payments of the tax imposed Aug. 1.
Under the Ministry of Finance's clarification, forwarders able to deduct the 6 percent VAT from their taxable income include those that provide relevant services such as the securing of "shipping space, business liaison, box management and bill settling for international transportation." The clarification was made in December through Circular 106, attachment 2.
"The interpretation has expanded the organizations that can benefit from VAT exemption. Not only the forwarders who sign contracts directly with carriers but also the second-tier forwarders are included," said Li Linhai, head of Shanghai International Freight Forwarders Association.
Li doesn't think the policies apply to third- or fourth-tier forwarders in China, and the industry is awaiting further clarification.
Circular 106 stated that VAT net-basis treatment was applicable for freight payments to carriers for international transportation services directly. However, forwarding companies with co-loaders, non-vessel-operating common carriers or shipping agents are still not able to tap the VAT deduction.
"Before this further explanation, only carriers and big forwarders could benefit from the new regulations so far, as they sign contracts with the carriers directly. Smaller forwarders like us sign contracts with co-loaders, who can't provide VAT invoices to us," said Luke Wang, trans-Pacific route development manager, NNR Global Logistics.
"Even for big forwarders like us, if our customers want to ship goods to some unusual destination, we still need to find a co-loader to help us," said Louis Lee, deputy managing director, Yusen Logistics.
The Chinese government in December moved to level the playing field for foreign shipping companies and forwarders in terms of the VAT on logistics services.
Through a circular issued by China's State Council late last year, foreign shipping companies will join their Chinese counterparts in being able to deduct the VAT from their taxable income. The lack of clarity regarding the 6 percent VAT on logistics services has raised concerns that misguided or bad actors are taking advantage of shippers since the tax was launched Aug. 1.
The VAT, which allows Chinese manufacturers to claim value-added credits on their taxes, an improvement from the 5 percent business tax, is part of China's efforts to shift its export-driven economy toward services.
"Many shippers have shifted their payment venues, from mainland China to Hong Kong, for example, with an aim to avoid the extra payment on their cost, which caused a shrink of VAT revenue for Chinese tax bureaus," Lee said.
Contact Annie Zhu at azhu@joc.com.