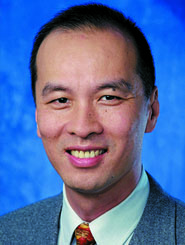 Ocean carriers and carrier alliances are striving to be as competitive as possible, offering the most reliable service to satisfy their customers while finding ways to continuously improve their operational efficiencies. At the same time, shippers and logistics service providers continue to reduce risk and improve the efficiency and reliability of their cargo moving through the supply chain. 
With the growing trend of carrier alliances, it may not be enough to compare carriers. Shippers and logistics service providers will want to compare the available schedules on their trade lanes to make the best selections. In 2014, we see shippers increasingly using applications to leverage big data to measure, compare, and improve schedule reliability. 
Even before a vessel sets sail, shippers can leverage big data to improve their supply chain metrics. Being able to increase perfect orders, have more accurate transit times, and tighten inventory turns help companies optimize their supply chain flow to deliver products more smoothly and be paid sooner.
Analyzing schedule performance, not only carrier and port performance, is a way to improve decision making for route planning. Especially as carrier alliances share more vessels, they may use tools that provide insights to their vessel operations such as speed, direction and dwell times to enhance operational efficiencies. It will be more important than ever to measure vessel schedule performance to improve on-time deliveries.
To make improvements on sailing schedule selection to enhance planning and customer service, shippers and logistics service providers will be able to leverage tools that let them analyze schedule reliability, not only by port, but by the port pair routes that they want to use. Analyzing schedules in new ways will help shippers optimize their ocean carrier service for their supply chain planning where it is most critical.
Steve Siu is CEO of CargoSmart.