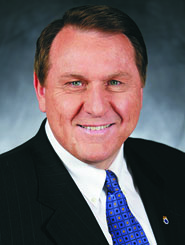 Economic growth in the U.S. over the past few years has centered on Wall Street instead of Main Street. While the wealthy have reaped the rewards, average workers continue to suffer from the loss of middle-class jobs. And that will likely not change in 2014 until lawmakers decide to invest in programs that create jobs through infrastructure improvement.
While the national unemployment rate is generally moving in the positive direction, the economy is creating low-wage jobs that make it nearly impossible for a family to make ends meet. Congress should focus on getting people back to work building roads and fixing the country's transportation network. That, in turn, will ensure the U.S. can compete in the global economy by making transportation costs more competitive.
This nation will not progress until it can staunch the loss of quality jobs outside its borders. Lawmakers would be wise to focus their attention on improving the lives of their constituents. Hard-working Americans deserve that opportunity.
One thing Congress needs to avoid is pushing forward with the 12-nation Trans-Pacific Partnership without the ability to debate or amend the trade agreement. While some may tout the TPP as a job creator, it is a loser for rank-and-file workers who will see solid middle-class jobs move overseas to countries paying lower wages and with lower labor standards. In return, people in this country will receive inferior and even unsafe food and products from abroad.
If Congress wants to ensure the U.S. engages in fair trade that protects our jobs, it will endorse a new fast-track model that addresses the complexity of 21st century trade deals. This country should only engage in open and transparent negotiations that place the interests of average Americans before big business. 
Jim Hoffa is General, President of the Teamsters.