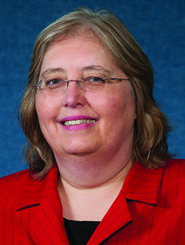 I do not expect the trends in 2014 to be significantly different than they have been for the last three years, what I called the new normal in mid-2103. GDP will improve slightly, but still remain in the three percent range. Insufficient new jobs creation and unemployment will continue to plague the economy, as the labor participation rate remains at near historic lows.
Freight volumes will be uneven, rarely trending in the same direction for more than a couple of months, but in total will be above 2013. Rates will be higher because costs have risen unmatched by rate increases until they are reaching the breaking point — when and how high is still unclear, but I think carriers are going to gain ground by the second half of 2014.
There are numerous headwinds to contend with in 2014. Ongoing concern, both domestically and abroad, over the lack of a long-term resolution to the federal government's budget and debt ceiling issues is casting a cloud of uncertainty going into the first quarter 2014. Mounting inventories, which have risen above the recession high point, coupled with lackluster sales may have a dampening effect on the already sluggish manufacturing sector, domestically and globally, in the first half of 2014.
Equipment and personnel capacity, especially truck drivers, is still a top concern. However, the most significant issue I see in 2014 is the end or tapering of quantitative easing by the Federal Reserve. The impact on the economy and interest rates will be felt immediately, and will hinder home and vehicle sales, business investment, and consumer spending, to name a few. The immediate jump in the cost to carry inventory should lead to a significant draw down of inventory, which will pull down GDP.   
Rosalyn Wilson is Author, Annual state of Logistics Report at R Wilson