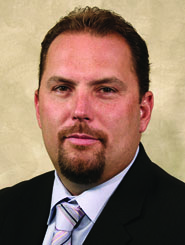 Throughout 2013, supply chains were forced to adjust to the ever-tightening capacity market. While not a new theme in the sector, the midyear hours of service rule changes took even more flexibility and control out of the hands of those best suited to handle our nation's freight.
The capacity problem must be solved quickly. Trucks and professional drivers will prove to be critical resources in the coming year, and advancements in technology will play a major role. In addition, re-evaluating per mile pay packages and concentrating on regional lane and dedicated models to improve the work/home life balance will need to be top priorities for successful providers.
For providers, this means committing to investing in new technologies that strengthen a driver's connectivity. New talent will be attracted to the profession through advancements that assist in both social networking and instant access to their employers. Enhancements that have accompanied in-cab technologies such as Electronic Logging Devices (ELDs) allow drivers to check e-mail and connect to company portals that offer up-to-the-moment information on the shipment they're hauling, payroll, training and similar tools that help them become safer and more efficient.
From a shipper's perspective, that technology extends past the basic pricing and rear view mirror KPIs.  Business analytics and forecasting algorithms commonly found in larger supply chains will be more available to smaller shippers. Some shippers will search for their own solution, while others will look to their providers to offer this service.
For both parties, the ability to access information in a mobile environment will be a defining characteristic. Business decisions don't always happen in an office — they are made in airports, lobbies, meeting rooms and golf courses. Regardless, the individual conducting business who can access relevant information when and where they need it will be crowned the winner.  
Derek J. Leathers is President and COO of Werner Enterprises.