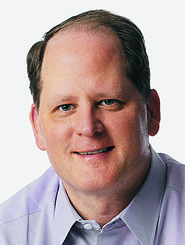 An important change I see in 2014 is China's move from an explosive growth environment to a more pragmatic and profitable market for multinationals.
China has seen substantial growth for both imports and exports in recent years. According to the World Trade Organization, Chinese merchandise exports grew from $249 billion in 2000 to $2 trillion in 2012. During that same period, Chinese merchandise imports grew from $225 billion to $1.7 trillion. China now ranks first in worldwide exports and second in worldwide imports, behind only the United States.
Multinationals and other organizations are viewing China as a key market for growth objectives and not just a key source of low cost production. China still sees amazing consumption numbers, recently achieving the largest single e-commerce sales day of $5.75 billion. In this environment, industry leaders are placing more emphasis on expanding their manufacturing base in China, while streamlining costs and growing revenue. As an example, General Electric has a huge commitment to manufacturing in China and has transformed its China import, manufacturing and export operations in recent years to capitalize on Processing Trade benefits.  
For our industry, this change results in multinational companies seeking to make more informed import and export decisions for their cross-border movement of goods into and out of China. Specifically, producers must focus more attention on minimizing duties and VAT, gaining a complete view of total landed costs, and maximizing China's Processing Trade provisions through end-to-end automation.  
Jim Preuninger is CEO of Amber Road