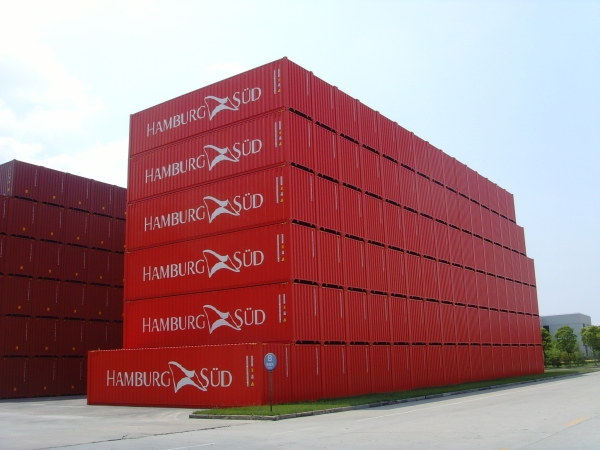 Hapag-Lloyd's chairman is urging the German carrier's domestic rival Hamburg Süd to join its merger talks with CSAV, the Chilean container line.
"The three of us together would be stronger," Juergen Weber told Hamburger Abendblatt, a Hamburg-based newspaper.
Weber said he hopes the talks with CSAV would be a "warning and motivation" for the Oetker family, which owns Hamburg Süd, to revive merger talks with Hapag-Lloyd that were suspended in March.
Negotiations between the two Hamburg-based lines broke down after the two sides failed to agree on the ownership structure of a combined carrier.
Earlier this month, Hapag-Lloyd CEO Michael Behrendt said the merger talks with CSAV could trigger further consolidation that would help narrow the gap with the top three carriers — Maersk Line, Mediterranean Shipping Co. and CMA CGM.
The City of Hamburg, which owns 36.9 percent of Hapag-Lloyd, has been pressing Hapag-Lloyd and Hamburg Süd to reopen merger talks to create a German carrier to rival the industry leaders.
Klaus Michael Kuehne, the billionaire owner of Swiss-based logistics group Kuehne+Nagel who has a 28.2 percent stake in Hapag-Lloyd, has also urged Hamburg Süd to return to the negotiating table.
Weber said Hapag-Lloyd's shareholders, which also include German tourist group TUI with a 22 percent stake, want to float shares in the company via an initial public offering. But this is "hardly possible" before the end of 2014 as a new CEO is due to take over from Behrendt next year.
A merger between Hapag-Lloyd, currently the world's sixth-largest carrier, and CSAV, ranked 20th, would create the world's  fourth-largest line after CMA CGM, with a combined capacity of just over 1 million 20-foot-equivalent units and a 5.6 percent market share.
Hamburg Süd is the world's 13th largest carrier, according to industry analyst Alphaliner, with a capacity of 455,000 TEUs and a 2.6 percent world market share.
Contact Bruce Barnard at brucebarnard@hotmail.com.