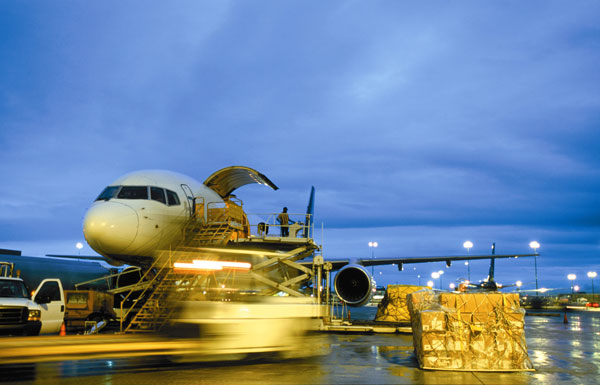 Manufacturers of high-technology products all over the globe are near-shoring or intending to move production closer to the markets they serve.
Many high-tech companies expect their exports to grow faster over the next two years than they did this year.
They are also adjusting their supply-chain strategies to focus them more on customer needs than on cost or product quality.
These are three key trends identified in the fourth annual UPS survey of 337 high-tech manufacturers in North America, Europe, the Asia-Pacific region and Latin America. The survey was conducted for UPS by IDC Manufacturing Insights during July and August.
"Overall we are continuing to see supply-chain shifts in the high-tech industry," said Ken Rankin, high-tech-marketing director for UPS. "Our surveys have shown that the shift toward near-shoring has tripled since 2010, from 10 percent of respondents to 27 percent this year."
The proportion of respondents shifting to near-sourcing ranges from 44 percent among firms supplying Latin American market, to 19 percent in the U.S.
Rankin said high-tech companies are near-sourcing for four reasons: to improve service levels; to improve quality and control over intellectual property; to diversify supply chain risk and because the low-cost advantage of producing in China no longer exists. "So it made sense to move production closer to final demand," Rankin said.
Despite this shift, most respondents in all regions are not planning on near-shoring, because the advantages of low-cost wages in China or other Far Eastern countries remain compelling, and because of the location of key suppliers.
"If the suppliers aren't moving, the manufacturers aren't moving as well," Rankin said. "They also feel that the current supply chain best supports sourcing for the fastest-growing global markets in China and the Far East."
Rankin said most high-tech manufacturers still tend to use air freight for delivery of the high-value products, especially at the beginning of the product life cycle. But he said some manufacturers are increasingly turning to ocean freight after product launches and for inventory restocking.
Survey responses showed that manufacturers plan to increase market penetration in emerging markets, especially Brazil, India and Indonesia. North American companies are the most aggressive when it comes to expansion into emerging markets, with 80 percent either in emerging markets today or planning to be there within a year.
But they are concerned by cultural differences and regulatory changes in emerging markets. Many are looking to establish partnerships with local logistics providers to assist with market entry.
The survey asked manufacturers to identify their highest supply-chain priority from among three choices: product quality, cost control or customer centricity. "What we saw is that high-tech customers are beginning to shift their supply-chain priority away from a traditional product-quality or cost focus toward a best-in-class customer experience," Rankin said.
By 2015, 44 percent of high-tech companies expect their supply chain to be customer-focused, compared with 39 percent today and 37 percent in 2011. Survey respondents said they are making this shift to better differentiate themselves in a highly competitive global market place.
For those high-tech companies refocusing their efforts on customers, several changes are planned to improve customer service, including: reducing lead times (71 percent), improving planning (71 percent), improving fulfillment (68 percent) and improving post-sales/returns capabilities (66 percent).
"Better service performance can drive improved sales and profitability," Rankin said.
Contact Peter Leach at pleach@joc.com and follow him at twitter.com/petertleach.