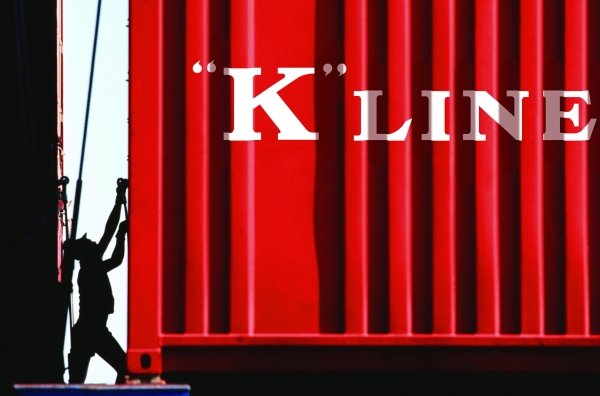 "K" Line saw group revenue and profit improve in the six months ended September 30, despite the poor performance of its container business.
The Japanese shipping major reported profits of ¥20 billion (approximately US$0.2 billion), up 121 percent year-on-year, on operating revenue of ¥607 billion (about US$6.2 billion), an increase of 11 percent compared to a year earlier.
The increases were primarily attributed to gains in its bulk shipping business, where rates improved from August because of Chinese imports of iron ore and expectations of a bumper U.S. grain crop.
However, profit generated by its container ship operations fell 59 percent to ¥1.5 billion in the six months to the end of September despite operating revenue increasing 8.6 percent to ¥294.3 billion.
"K" Line reported that container earnings deteriorated from the year-ago period despite its aggressive attempts to improve operating efficiency through the deployment of newly built large energy-efficient ships, and cost-cutting measures, including slow-steaming.
Total containers shipped in the six-month period were 10 percent lower than a year earlier, and the line admitted efforts at rate restoration during the summer were only marginally successful because of "weak cargo movements as well as continued deliveries of newly built large size vessels."
Loaded containers transported to North America were stable, but downsizing because of decreased demand on the Asia-Europe trade saw volumes contract 9 percent in the period.
Most surprisingly, while most carriers have seen inter-Asia and North-South trade volume gains in recent years, in the six months ending 30 September "K" Line saw its traffic on these trades contract 20 percent due to the "further streamlining of unprofitable service lines."