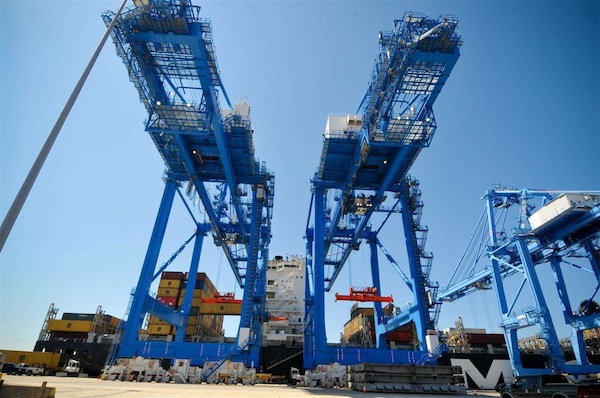 Cargo operations continued Saturday at the Port of New Orleans as Tropical Storm Karen weakened in the central Gulf of Mexico. U.S. Coast Guard officials are optimistic vessel traffic could resume at Southwest Pass on Sunday when weather conditions improve.
Nine cargo vessels are docked at the Port of New Orleans, some still working cargo. Seven more ships are scheduled to arrive Monday.
"We appreciate the support and patience of all of our customers during this time," said Gary LaGrange, president and chief executive of the port. "We expect minimal effects from Tropical Storm Karen and want to thank the entire port community for their professionalism and efforts."
Officials with all deep-draft ports, river pilot associations, industry groups, National Weather Service, U.S. Army Corps of Engineers, U.S. Customs and Border Patrol, and Coast Guard have remained in constant contact throughout this event.