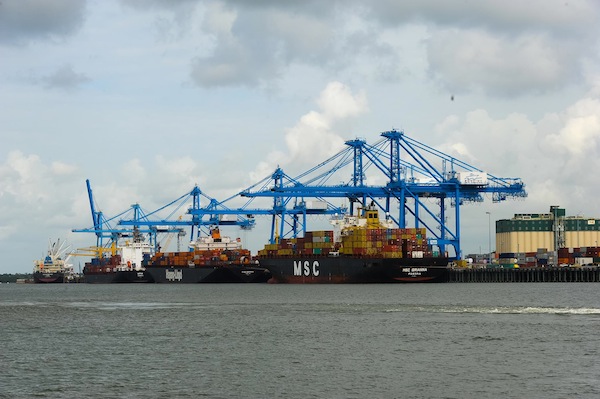 Cargo operations at Port of New Orleans terminals continued uninterrupted Friday, despite the closure of Southwest Pass at the mouth of the Mississippi River in anticipation of effects from Tropical Storm Karen.
The port has implemented Phase II of its hurricane preparedness plan, said Gary LaGrange, president and chief executive of the port.
"Phase II includes securing all equipment and facilities and removing any debris that could become a hazard during a tropical storm," LaGrange said. "We're prepared and ready for whatever effects may come our way."
Nine ships are expected to be at Port of New Orleans docks through the weekend. Until weather conditions dictate otherwise, cargo operations will continue.
After the storm, the U.S. Coast Guard will evaluate all waterways and determine when the Mississippi River will be reopened for safe transit.