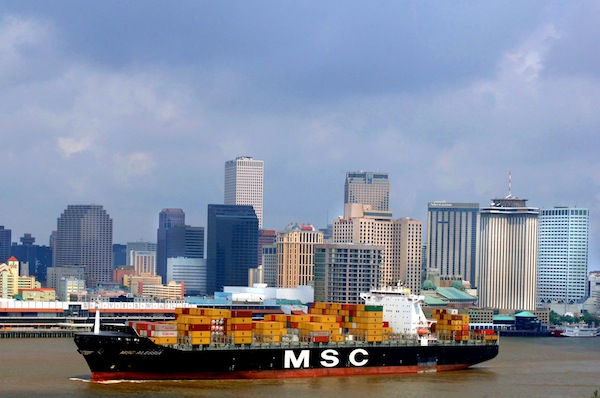 Port of New Orleans terminals will continue scheduled operations Friday, despite the impending closure of the Mississippi River at Southwest Pass because of potential effects from Tropical Storm Karen. The Associated Branch Pilots, the pilots that guide ships through the mouth of the Mississippi River, will cease operations at 6 a.m. Friday.
The port is currently in Phase I of its Hurricane Preparedness Plan, monitoring National Weather Service advisories and participating in frequent Port Coordination Team conference calls with all deep-draft ports, the Army Corps of Engineers, U.S. Coast Guard, pilot associations, and industry stakeholders.
"Storm preparations are going smoothly and we are in frequent contact with all members of the maritime community," said Gary LaGrange, president and chief executive of the Port of New Orleans. "As always, we prepare for the worst and hope for the best and safety is, of course, paramount."
Immediately following the storm, the U.S. Coast Guard will evaluate all waterways and determine when the river will be reopened for safe transit.