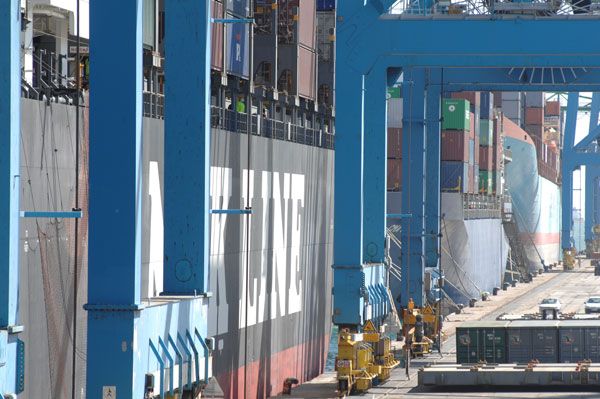 Det Norske Veritas and Germanischer Lloyd will launch the world's biggest ship classification society on Sept. 12, after receiving the final antitrust approval for their merger.
The Norwegian and German companies said China has followed the European Union, the U.S. and South Korea in approving the merger, which they announced in December.
The new company will overtake Japan's Nippon Kaiji Kyokai, known as ClassNK, as the world's biggest classification society, with a customer base of almost 70,000 ships totalling 353 million deadweight tons. DNV will own 63.5 percent of the new company, DNV GL Group, with the remainder held by GL's owner Mayfair.
DNV GL, which has an annual revenue of $3.3 billion and a 17,000 member work force in more than 100 countries, will be headquartered in Oslo, Norway. Its marine operations unit will be based in Hamburg, Germany, the home port of the world's largest container ship fleet, much of which is classified by GL.
The company will also be one of the top three management system certification bodies in the world and a leading provider of technical assurance and risk management services to the oil and gas industry.
DNV is owned by the not-for-profit DNV Foundation, and Mayfair is the family holding of Guenter and Daniela Herz, former shareholders of Germany's Tchibo coffee shop and restaurant chain.