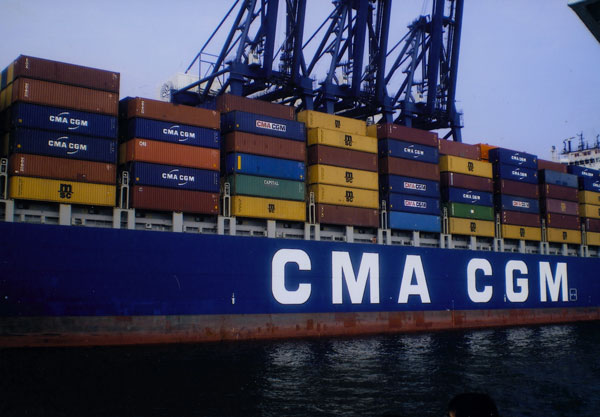 CMA CGM's second quarter net income jumped to $268 million from $169 million a year ago, mainly because of the sale of a large minority stake in its ports unit.
This pushed the world's third-largest container carrier to a first half profit of $364 million, compared with a $79 million loss in the same period in 2012.
The restructuring of the French carrier's ports business, including the $400 million euro ($532 million) sale of a 49 percent stake in Terminal Link to China Merchants Holdings, accounted for $249 million of the second quarter profit.   
Revenue declined 2.4 percent year-over-year to $4 billion from $4.1 billion as a 6.9 percent increase in traffic to 2.9 million 20-foot-equivalent-unit containers was outweighed by an 8.6 percent fall in average freight rates.
Consolidated earnings before interest and tax grew 7 percent year-over-year to $418 million, but excluding one-off items including the Terminal Link disposal, core earnings declined to $172 million from $380 million.
The Marseilles-based carrier said it continued to strengthen its balance sheet by reducing net debt to $3.8 billion as of June 30, a decrease of $385 million since March 31, and increasing equity during the quarter by $363 million to $4.8 billion.
CMA CGM said its third quarter operating performance will benefit from ongoing cost discipline and higher freight rates.
"In today's still volatile operating environment, the group confirms that, thanks to its strong fundamentals and strategy, it expects to report for 2013 a profit commensurate with its 2012 performance."
CMA CGM swung to a $361 million net profit in 2012 from a $5 million loss in 2011.