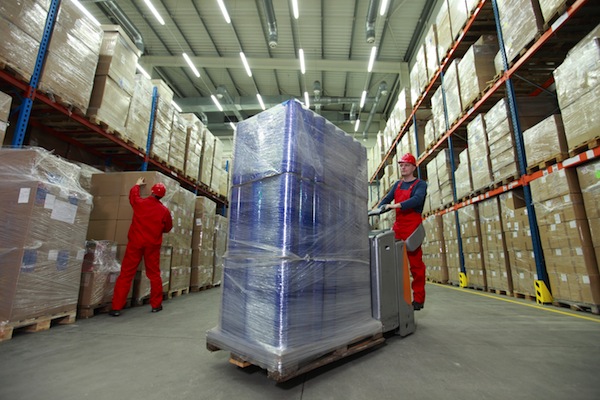 Third-party logistics companies and freight brokers often have a less-than-cozy relationship with less-than-truckload carriers, especially when trucking companies believe their business is being commoditized by low-cost "rate bundlers" who slip between them and their shipper customers.
But a recent industry survey shows 3PLs and brokers are increasing the amount of business they do with LTL carriers significantly as shippers widen their search for capacity beyond the truckload business, and are making a bigger profit in the LTL business than the traditional truckload market.
"The number of third-party firms participating in LTL and intermodal continues to escalate," said Mark Christos, vice president of highway services at Matson Logistics and chairman of the Transportation Intermediaries Association committee that oversees the TIA's quarterly 3PL Market Report.
"Maybe five years ago, 30 percent of all the logistics firms surveyed participated in LTL, where today it's a much stronger percentage," perhaps as high as 60 percent, Christos told The Journal of Commerce. "The general trend is that 3PLs are expanding their service capabilities to their customers."
Truckload revenue at 3PLs and brokers rose 2.4 percent year-over-year in the first quarter, while intermodal revenue rose 4 percent. Third-party LTL revenue, however, jumped 6.5 percent. Overall, 3PL revenue rose 3 percent year-over-year, while shipment volume rose 3.2 percent, the TIA said.
Third-party truckload revenue dropped 4 percent in the first quarter from the fourth quarter of 2012, while LTL revenue only fell 1 percent. However, profits generated from LTL freight outstripped truckload, increasing in the first quarter as truckload profit margins narrowed. 
Importantly, the logistics companies surveyed expanded their LTL profit margins even though the number of LTL shipments declined 1.2 percent in the first quarter, while truckload shipments rose 1.2 percent. LTL margins rose by 20 basis points, while truckload margins dropped 70 basis points.
Smaller third-party logistics companies aggressively expanded LTL traffic, with 3PLs or brokers with less than $16 million in annual revenue increasing LTL loads 20.5 percent year-over-year, according to the TIA survey. Those with $16 million to $100 million in revenue saw LTL loads drop 8.4 percent.
The survey found the biggest logistics companies increased total LTL loads only 1.9 percent in the same period. The smallest players also had the best LTL profit margin per load, $121 compared with $107 for the biggest companies and only $34 for the midsize 3PLs and brokers surveyed.
"The profit margin percentage for LTL has continued to steadily uptick," Christos said. "Over the past 18 to 24 months, LTL has in general had a stronger performance than the other two primary modes we report on. That's been consistent shipment growth but equally important, consistency in margin."
At the same time, truckload capacity has been fairly flat, as carriers remain reluctant to add equipment unless rates rise to provide a higher return on capital and truckload drivers remain hard to find and keep at the pay rates currently offered by most companies. Increased demand will tighten capacity.
Some of the anonymous survey results are reflected in the earnings of C.H. Robinson Worldwide, the nation's largest 3PL. In the first six months of 2013, C.H. Robinson increased truckload revenue 2.5 percent and LTL revenue 10.1 percent. LTL shipments rose 8 percent in the second quarter.
"What I suspect is occurring is that 3PL customers are driving brokers to LTL, and that's resulting in the shipment growth we've been seeing through the report," Christos said. "You could anticipate there could be a little bit of mode shift," though the survey doesn't measure that directly.
"It's possible that as customers adjust their inventory that a shipment that moved as three-quarters of a truckload a few years ago may be moving LTL today," Christos said. Some trucking companies say they already are seeing that trend and expect to see more freight deconsolidated and shipped LTL.
"People are looking at different ways of moving inventory," Jack Holmes, president of UPS Freight, said in a recent interview. "Five or six years ago, some big retailers consolidated shipments and started running bigger shipments less frequently." To some extent, that's being reversed today, he said.
"With shippers looking at e-commerce fulfillment from stores, that could take bigger, less frequent shipments and start turning them back to small, more frequent shipments," Holmes said. "It's going to take some time to figure all this out, but at some point it will change the world we live in."
Despite reservations about some intermediaries, LTL carriers also are turning to logistics operators to secure more freight. LTL carriers are becoming more integrated with 3PLs, Christos said. "LTL carriers increasingly see 3PLs as a viable sales channel for them, a viable source of freight," he said.
Many LTL carriers have "truckload-like" capacity in certain markets or lanes, and 3PLs will pursue that capacity aggressively as true truckload capacity gets tighter and truckload rates rise, Christos said. LTL carriers also are becoming more adept at marketing that capacity.
"Many LTL carriers have sales organizations dedicated to working with 3PLs," he said. "And brokers are more adept at reaching small shippers the LTL carrier typically can't get to, and the LTL carriers rely on the broker to do that. Both the LTL carrier and 3PL benefit, and the shipper gets great service."
Contact William B. Cassidy at wcassidy@joc.com and follow him at www.twitter.com/wbcassidy_joc.